(source)

Roland B. Dixon

(6 Nov 1875 - 19 Dec 1934)




Kuila Moku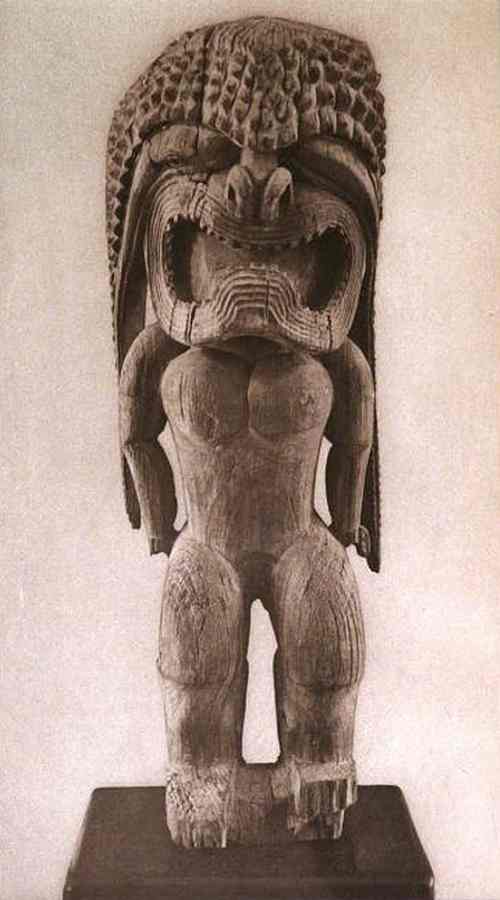 Image of Kuila-moku, one of the Hawaiian patron deities of medicine. Prayers and offerings were made to him by the Kahunas, or shamans, when trying to cure patients. From the collection of the Peabody Museum, Salem, Massachusetts.
Plate 1 in Roland B. Dixon,
The Mythology of All Races
(1917), Vol IX, frontispiece.
(source)