High Jump Measured by Electric Eye Detector


(31 May 1941)




Electric Eyes Speed Up High Jump by Measuring Mark Set Exactly

from
Popular Science

(1941)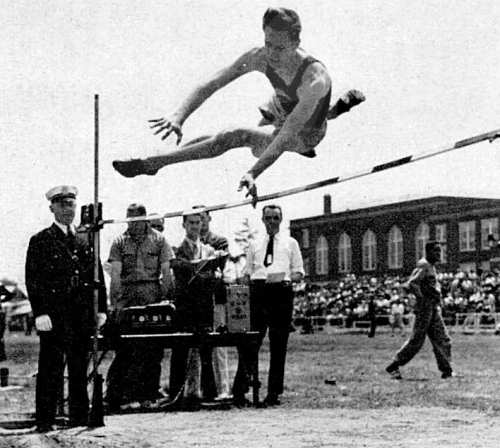 The electric eye was used to speed up high-jumping at a recent track meet of the Schenectady, N. Y., Patrolmen's Association, by measuring the height of each jump exactly, almost regardless of the height of the pole. The equipment, designed by General Electric engineers, comprises a movable light source on one standard and four electric eyes on the other, with a box which operates the equipment and records the height jumped. Four parallel beams, an inch apart, are focused between the standards, so that if a jumper goes higher than the set mark, he is credited with the additional height up to three inches. In place of the usual bamboo pole, a narrow strip of paper is stretched along the path of the lowest beam to guide the jumper. The Amateur Athletic Union, under whose auspices the meet was held, approved the equipment.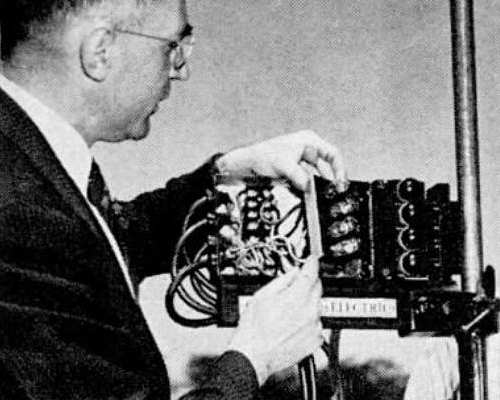 These four electric eyes, set an inch apart, give the jumper credit for jumps above the set mark. Another advantage is that the light beams do not sag as do the usual bamboo poles.

Text and photos from
Popular Science
(Sep 1941), 112
(source)
.
See also:
31 May

-

short biography, births, deaths and events on date of first use of electric eye high jump detectors.