(source)

Willem van Bemmelen

(14 Apr 1904 - 19 Nov 1983)




Reinout Willem van Bemmelen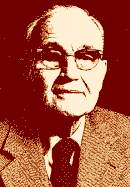 R.W. van Bemmelen
Reinout Willem van Bemmelen was educated as a mining engineer but later on preferred being a geologist, with a bias towards volcanology. He was also known for his dedication to geoscience, his tenacity and resilience, as well as being an inspiring teacher.
His studies of the regional geology of Indonesia led to recognition of the importance of island areas in the development of the Earth's crust. Long before others even thought about compiling an article on this archipelagos, he published his biggest contribution, the Geology of Indonesia (1949). Still often cited, this book covers broad aspects of the regional geology of Indonesia, which is prolific in terms of hydrocarbon and other mineral resources. Indonesia is part of the volcanic "ring of fire" and one of the most complex geological settings in the world because it lies at the junction of three major tectonic plates (Pacific, Indian-Australian, and Eurasian). Van Bemmelen also researched continental drift and the winds of the equatorial stratosphere, but did not embrace the theory of tectonic plates.
As late as 1972 he still discounted global tectonic plates as an explanation for crustal features. Instead, he proposed his own Undation Theory. In a book, Geodynamic Models, an Evaluation and a Synthesis, he explained the structure of the Earth's crust in terms of "undations," crustal upwarps and downwarps from 10,000 to 1 km across, produced by vertical movements of material in the upper mantle. His theory was descriptive, rather than mathematical, and based on the observable geographical and geological land forms. Thus wave-like undations account for the uplift of mountains, and basins are a downwarp. To explain continental drift and seafloor spreading within his theory, he merely attributed the effects to the gravitational slumping and lateral sliding of a bulging undulation. In his book, his detailed descriptions included the origin of the Alps and the cordillera of the Americas, the formation of associated rifts, and petrologic processes in terms of large to small undations.
Year
Age
Events

---

1904
0
Born on 14 April
1912
8
Decided to become a volcanologist
1920
16
Left Batavia for Holland
1927
23
Graduated as a mining engineer; obtained doctorate in technical science cum laude
1930
26
Married Lucie van der Bos
1932
28
Field mapping in Java and Sumatra
1933
29
Studied soil mechanics
1940
36
Became chief of the volcanological survey of Netherlands East Indies
1942
38
Interned by Japanese
1946
42
Evacuated to Holland
1949
45
Finalized his book, Geology of Indonesia. Became associate professor in the University of Utrecht
1950
46
Consultant to Bataafshe Petroleum Maatschapij. Reappointed as a professor in Economic Geology at the University of Utrecht
1954
50
Finalized his book Mountain Building
1961
57
Became ordinary professor in the University of Utrecht
1970
66
Received van Waterschoot van der Gracht Medal
1983
79
Passed away due to cancer

---
Picture and timeline information courtesy of F. Hasan Sidi.