(source)

Karl von Vierordt

(1 Jul 1818 - 22 Nov 1884)




Sphygmograph
by Karl von Vierordt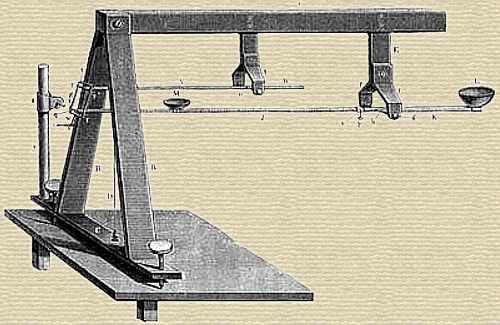 Karl Vierord's Sphygmograph (1855)
Whereas earlier methods of measuring blood pressure had involved inserting a tube into an artery, the sphygmograph invented by Karl von Vierordt, in 1854, enabled the tracing of a human pulse by a non-invasive technique. He originated the important principle that blood pressure could be determined by measurement of the counter pressure that would suppress the pulse. This was obtained using a mechanical balance and weights. Although still rather crude and cumbersome to operate, it was nevertheless an improvement in accuracy over earlier techniques.

From: Karl von Vierordt,
Die Lehre vom Arterienpuls in Gesunden und Kranken Zustanden
(1855), 22.
(source)
See also:
1 Jul - short biography, births, deaths and events on date of Vierordt's birth.