(source)

Arthur Mellen Wellington

(20 Dec 1847 - 17 May 1895)




The Late
Arthur Mellen Wellington.
from Engineering Magazine (1895)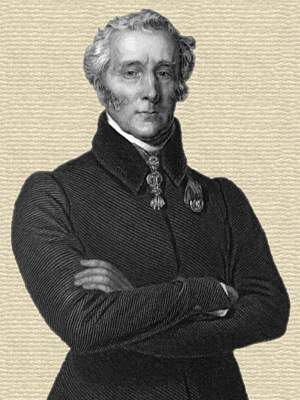 [p.736] In the death of Mr. Arthur Mellen Wellington, late editor of The Engineering News, the profession of civil engineering and the country at large have sustained a severe loss. As one of the heads of an influential engineering journal he was best known to the general public, and in this position his exceptional talents as an engineer, a writer, and an editor have done perhaps as much as those of any one who could be named for the advancement of the profession and the dissemination of sound principles. These efforts were directed, not only to the improvement of general practice, but also to elevation of the ethics of the profession.
Advance proofs containing a well-prepared biographical sketch of Mr. Wellington were forwarded to us by The Engineering News, arriving too late to be available for our June number. We are, however, glad to assist in honoring the memory of a man so worthy of honor, and herewith present the outlines of a life wholly worthy of emulation.
It is not given to many men to leave so many "footprints on the sands of time" as Mr. Wellington did. His life was one of ceaseless activity, and, when the blows of his hammer fell, an impression was always made.
"Arthur Mellen Wellington was born in Waltham, Mass., December 20, 1847. He was descended on his father's side from an old New England family, which had resided on a rocky hillside farm in the town of Lexington, Mass., since colonial times. In physique he was the very opposite of the typical Yankee, having a sturdy, well-proportioned frame; but his nervous temperament and his never-failing store of energy well indicated his New England ancestry. He graduated at the Boston Latin School, and then, when only 16 years old, began the study of civil engineering in the old-fashioned way" as an articled apprentice in the office of John B. Henck, of Boston, the author of Henck's Field-Book.
"He found time to pay some attention to mechanical engineering, and he passed an examination for a position as assistant engineer in the navy, but was not appointed on account of the ending of the war." His first engagement was in the engineering corps of the Brooklyn Park Department, under Mr. Frederick Law Olmsted, as leveler and assistant engineer. In 1868 he obtained his first position in railway work, on the Blue Ridge R. R. in South Carolina, as transitman, having charge of a locating party. He then went to the Dutchess and Columbia R. R., in New York, as an assistant engineer. When he was 23 years of age, he was placed in charge of a division on the Buffalo, New York, and Philadelphia railroad, and was soon advanced to the position of principal assistant. After 2½ years, he became locating engineer of the Michigan Midland railroad, and later was engineer-in-charge of the Toledo, Canada Southern, and Detroit railroad.
"Mr. Wellington's first literary venture was made in 1874. It was in 'The Computation of Earthwork from Diagrams,' a book which was the outcome of the methods he had worked out for expediting his own computations in the works in which he was engaged. This book was very favorably received. . . . His great work,— that by which his fame as an engineer was firmly established,—'The Economic Theory of the Location of Railways,' was begun in 1875, and was first published in the Railroad Gazette in the latter part of 1876, as a series of articles on 'The Justifiable Expenditure for Improving the Alignment of Railways.' These articles were reprinted in book form in 1877, and the attention of engineers and railway men was at once attracted to their writer as an engineer of uncommon brilliancy and ability."
A long list of subsequent practical and [p.737] literary work filled the interval between 1877 and 1884, in which year Mr. Wellington took a place on the editorial staff of the Railway Gazette. Some of this work called Mr. Wellington to Mexico, where he spent 3 years previous to his engagement on the staff of the Gazette. During his term of service on this publication Mr. Wellington did much of the best kind of literary and professional work. The engagement was discontinued in January, 1887, Mr. Wellington becoming part owner and one of the editors-in-chief of The Engineering News. The influence of his energy and ability was at once seen in every department of this journal. Within two years its subscription list had more than doubled, and the paper had become a recognized authority in departments which it had theretofore hardly essayed to touch. In his editorial work he combined in wonderful measure the two valuable qualities of originality and industry.
"Of the work which engrossed the last 2 years of his active life we may not speak fully at this time; but, as the record of his life would be incomplete without it, we cannot pass it wholly by. In the summer of 1892 he took a vacation of 3 weeks, but, instead of leaving the city, as was his usual custom, he devoted his leisure to working out some ideas in thermodynamics which had occurred to him years before. The result of his study was the invention of an entirely new type of thermodynamic engine, designed to convert heat into mechanical work with a much smaller percentage of loss than the best existing steam engines.
"In his labors upon this latest child of his brain, his eagerness was such that he was no longer able to turn his thoughts away from it, even in the few hours which he allowed himself for rest; and there were nights when the dawning of morning found him still busy at his desk. Even his iron constitution could not bear up under such strain, and early in 1894 he found himself physically unable to go on with his work."
From this time Mr. Wellington never regained his health. "On April 25, at a consultation of physicians, it was decided that an operation for the removal of a diseased kidney was necessary, and it was performed on May 15 with success. But, besides the disease at this point, there was a chronic weakness of the heart, and at 9.30 p.m. on May 16 the organ refused to perform its work."
In all that go to make up an admirable man Mr. Wellington was richly endowed. A splendid physique, a powerful mind, a cheerful, happy disposition, fidelity to friends, sterling principles,—all these were his; and the regrets of all who knew him have followed him to his final resting-place.

Image added, not in original text, from source shown above. Text from
Engineering Magazine
(Jul 1895),
9
, No. 4, 736-737.
(source)
See also:
Science Quotes by Arthur Mellen Wellington.
20 Dec - short biography, births, deaths and events on date of Wellington's birth.