(source)

Bailey Willis

(31 May 1857 - 19 Feb 1949)




Bailey Willis Experiment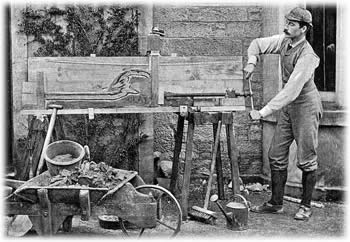 Photo of the Willis Experiment to demonstrate folding of rock strata, represented on the left by layers of colored wax, as he turns a screw from the right to apply a compression force.
(source)
In this way Bailey Willis realistically modelled the faults and faults typical of the compressed area of the Appalachians, which were the subject of his early studies in eastern Tennessee. He included the results of these experiments, with a diagram of his apparatus, in his first book, The Mechanics of the Appalachian Structure (1894). His analysis drew the interest of geologists studying similar landforms in Europe. Subsequently, in 1903, he presented a paper on overthrusts, at the International Congress, in Vienna.

See also:
31 May - short biography, births, deaths and events on date of Willis's birth.