(source)

Jethro Tull

(baptised 30 Mar 1674 - 21 Feb 1741)




Jethro Tull
from The New American Cyclopaedia: A Popular Dictionary of General Knowledge (1858)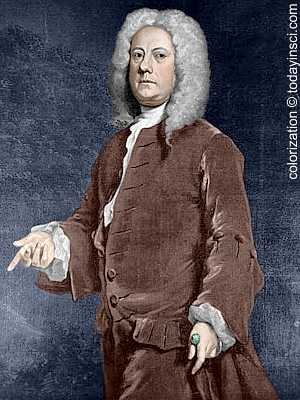 The experiments and writings of Jethro Tull, in the early part of the 18th century, are among the first important attempts at real progress in the agriculture of modern times. Tull was undoubtedly a man of genius. Writers before his time had confined themselves mainly to plain statements of the practical details of farming, recommending such new practices as appeared to them worthy of adoption, and condemning the errors of their contemporaries. Tull did far more. He struck out new paths of practice, invented new modes of culture, and his investigations into the principles of fertility, fairly entitle him to the credit of being a "great original discoverer," though the errors into which he fell in his zealous enthusiasm, very naturally brought more or less discredit upon his whole theory, which it has been the work of time to dissipate. But we can excuse his failures and the errors of his system, when we consider that he, like all his predecessors, were groping in the dark, before chemistry and geology had made known the elements of soil and of plants, and shown how the latter derive their support and nourishment.
Tull invented and introduced the horse hoe, which has now become an exceedingly important and labor-saving implement, and the drill-husbandry. The latter had, indeed, had been known previously, in Spain, and, according to some, in Germany also, but it was not known to any extent in England; and to Tull, more than to any other, belongs the credit of having introduced it into modern English agriculture. He also invented the threshing machine, though the flail was almost universally used in England till the close of the last century.
His doctrine, that plants derived their nourishment from minute particles of soil, and that repeated and thorough pulverization was therefore necessary, not only as an initial preparation, but during the growth of the plant, led directly to the practice of drilling grain crops, and the awkwardness and prejudice of his workmen led to the introduction of the drilling machine, and the horse hoe, as a substitute for hand labor. So far Tull was right in his practice, however incorrect the reasons of his theory may have been. The best practical farmers of the present day believe in, and practise, frequent, deep, and thorough pulverization of the soil, not because the plant is supposed to live on minute particles of earth, but to admit the air, and moisture, freely to the roots.
Tull's theory of the nutrition of plants has not been without its followers, however, Duhamel himself having adopted, and labored to spread it. Tull believed, to some extent, in the use of manures, but chiefly as dividers of the soil, as a means of improving its physical texture, and not because he supposed them to furnish any nutriment to the plants themselves. His ignorance of the constituents of manures, as brought to light in the modern days of chemistry, led him into this error. Had this science made such progress as to be able to teach the true nature of plants, and manures in his time, he would have been the last to adopt the mistaken views referred to.
Tull's system of husbandry found very few followers at first, and those who adopted it were, in many cases, obliged to return to the old methods, for want of the necessary mechanical instruments for following his directions; but it has been more recently revived, mechanical skill making it practical and comparatively easy of application, while thorough drainage, trenching, and subsoil ploughing, have gained the assent of most intelligent farmers. Even his drilling system, for wheat and other grain crops, has been extensively adopted in Great Britain, and is fast gaining favor.

The original text was set in one paragraph. Paragraph breaks have been added on this web page to improve readability. Image added (not in original article) using b/w image from source shown above, and colorized for this web page. Excerpt from: George Ripley (ed.), 'Agriculture',
The New American Cyclopaedia: A Popular Dictionary of General Knowledge
(1865), Vol. 1, 230-231.
(source)