(source)

Thomas Blanchard

(24 Jun 1788 - 16 Apr 1864)




Blanchard's Machine For Bending Wood
from Leading American Inventors (1912)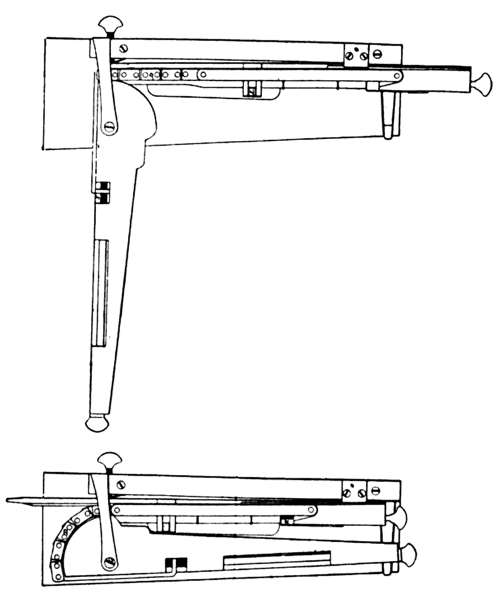 Blanchard's Machine For Bending Wood.
(source)
As the result of many experiments, he designed a machine which bent steamed timbers quite free from fracture. Its curved links grasped a stick, while a stout screw firmly pressed the wood against its container. To stretch the fibers of wood, as Blanchard's predecessors had done, was to weaken them; he employed only compression, which does little harm or none at all. His machine proved to be by far the most lucrative of Blanchard's inventions. For its applications to ship timbers he received $150,000. It also profitably turned out handles for plows and other farm tools, it curved felloes for wheels, it provided slates and pictures with frames much stronger than those made of straight and jointed wood.
Text and image from George Iles,
Leading American Inventors
(1912), 116-118.
(source)