(source)

John Hope

(2 Jun 1868 - 22 Feb 1936)



Science Quotes by John Hope
(6 quotes)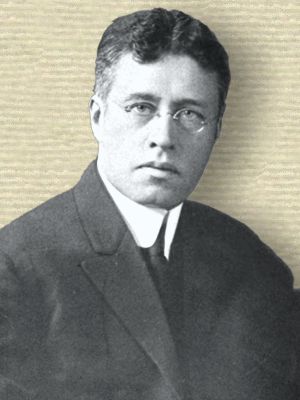 John Hope
President of Morehouse College
(source)
Be discontented. Be dissatisfied. Be as restless as the billows on the boundless sea. Let your discontent break mountain-high against the wall of prejudice and swamp it to the very foundation.

— John Hope

I have no objection to restlessness. Dissatisfaction with possession and achievement is one of the requisites to further achievement.

— John Hope

If we are not striving for equality, in heaven's name for what are we living? I regard it as cowardly and dishonest for any of our colored men to tell white people or colored people that we are not struggling for equality. If money, education, and honesty will not bring to me as much privilege, as much equality as they bring to any American citizen, then they are to me a curse, and not a blessing…. If we cannot do what other freemen do, then we are not free. Yes, my friends, I want equality. Nothing less.

— John Hope

The Negro must enter the higher fields of learning. He must be prepared for advanced and original investigation. The progress, dignity, and respectability of our people depend on this. Mere honesty, mere wealth will not give us rank among the other peoples of the civilized world; and, what is more, we ourselves will never be possessed of conscious self-respect, until we can point to men in our own ranks who are easily the equal of any race.

— John Hope

We must go beyond textbooks, go out into the bypaths and untrodden depths of the wilderness and travel and explore and tell the world the glories of our journey.

— John Hope

We want greater venturesomeness. We have sat on the river bank and caught catfish with pin hooks. The time has come to harpoon a whale. And if we must gratify any human tendency to appropriate, let us take an empire.

— John Hope