Abomination Quotes (3 quotes)
[I can] scarcely write upon mathematics or mathematicians. Oh for words to express my abomination of the science.
Lamenting mathematics whilst an undergraduate at Cambridge, 1818.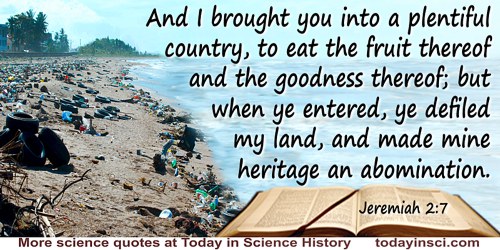 And I brought you into a plentiful country, to eat the fruit thereof and the goodness thereof; but when ye entered, ye defiled my land, and made mine heritage an abomination.

The history of the world is replete with illustrations to the effect that the greater the ignorance the greater the abomination of unconforming opinion, and the greater the knowledge the greater the charity for dissenting opinions.