(source)

Ignaz Semmelweis

(1 Jul 1818 - 13 Aug 1865)




Science Quotes by Ignaz Semmelweis
(1 quote)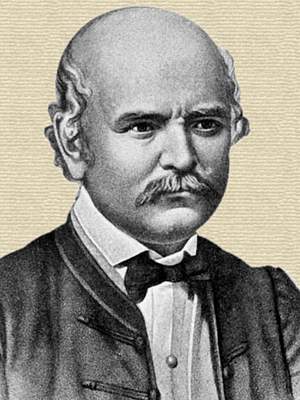 When I look back upon the past, I can only dispel the sadness which falls upon me by gazing into that happy future when the infection [puerperal fever] will be banished. But if it is not vouchsafed for me to look upon that happy time with my own eyes … the conviction that such a time must inevitably sooner or later arrive will cheer my dying hour.

— Ignaz Semmelweis

See also:
1 Jul - short biography, births, deaths and events on date of Semmelweis's birth.
Ignaz SemmelweisIgnaz - biography from Medical Review of Reviews (1912).
The Doctors' Plague: Germs, Childbed Fever, and the Strange Story of Ignac Semmelweis, by Sherwin B. Nuland. - book suggestion.