(source)

Samuel Butler

(baptised 14 Feb 1612 - 1680)



Science Quotes by Samuel Butler
(3 quotes)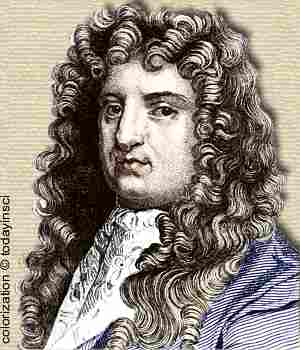 Samuel Butler, poet (1612-1680)
Colorization © todayinsci, from plate in Samuel Butler and George Bohn (ed.),
Hudibras
(1859), Vol. 1.
(Terms of Use)
(source)
All the inventions that the world contains,
Were not by reason first found out, nor brains;
But pass for theirs who had the luck to light
Upon them by mistake or oversight.

— Samuel Butler

He made an instrument to know If the moon shine at full or no;
That would, as soon as e'er she shone straight,
Whether 'twere day or night demonstrate;
Tell what her d'ameter to an inch is,
And prove that she's not made of green cheese.

— Samuel Butler

This hairy meteor did announce
The fall of sceptres and of crowns.

— Samuel Butler