Cannon Quotes (3 quotes)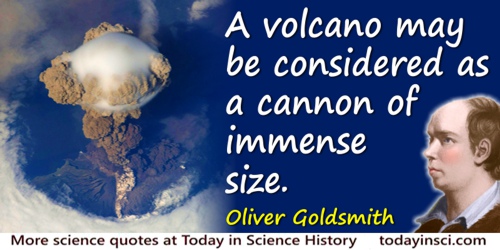 Eruption of Sarychev volcano, Matua Island, Russia, seen from International Space Station (12 Jul 2009)
(source)
A volcano may be considered as a cannon of immense size.

Ideas go booming through the world like cannon. Thoughts are mightier than armies.

It was the German schoolhouse which destroyed Napoleon III. France, since then, is making monster cannon and drilling soldiers still, but she is also building schoolhouses.