Stomach Cancer Quotes (2 quotes)
A man of about fifty-four years of age, had begun, five or six months before, to be somewhat emaciated in his whole body...a troublesome vomiting came on, of a fluid which resembl'd water, tinctur'd with soot.... Death took place.... In the stomach...was an ulcerated cancerous tumour.... Betwixt the stomach and the spleen were two glandular bodies, of the bigness of a bean, and in their colour, and substance, not much unlike that tumour which I have describ'd in the stomach.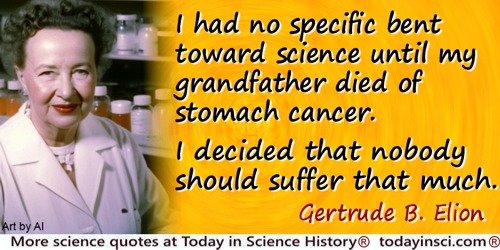 I had no specific bent toward science until my grandfather died of stomach cancer. I decided that nobody should suffer that much.