Science Quotes by Joel Sartore
(3 quotes)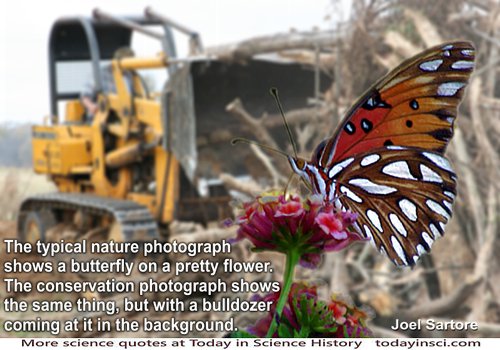 [My work as a photographer is a] mission to document endangered species and landscapes in order to show a world worth saving.

— Joel Sartore

It is folly to think that we can destroy one species and ecosystem after another and not affect humanity. When we save species, we're actually saving ourselves.

— Joel Sartore

The typical nature photograph shows a butterfly on a pretty flower. The conservation photograph shows the same thing, but with a bulldozer coming at it in the background.

— Joel Sartore

See also: