Herbarium Quotes (2 quotes)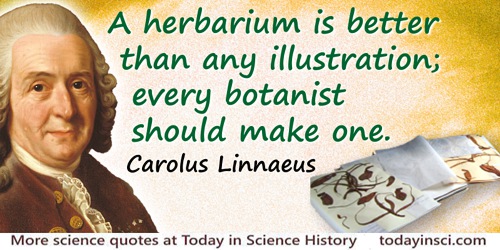 A herbarium is better than any illustration; every botanist should make one.

Before a complex of sensations becomes a recollection placeable in time, it has ceased to be actual. We must lose our awareness of its infinite complexity, or it is still actual ... It is only after a memory has lost all life that it can be classed in time, just as only dissected flowers find their way into the herbarium of a botanist.