(source)

Franz Karl Achard

(28 Apr 1753 - 20 Apr 1821)




Science Quotes by Franz Karl Achard
(1 quote)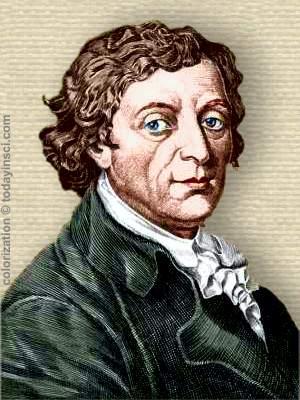 La determination de la relation & de la dépendance mutuelle de ces données dans certains cas particuliers, doit être le premier but du Physicien; & pour cet effet, il falloit one mesure exacte qui indiquât d'une manière invariable & égale dans tous les lieux de la terre, le degré de l'électricité au moyen duquel les expéiences ont été faites… Aussi, l'histoire de l'électricité prouve une vérité suffisamment reconnue; c'est que le Physicien sans mesure ne fait que jouer, & qu'il ne diffère en cela des enfans, que par la nature de son jeu & la construction de ses jouets.
The determination of the relationship and mutual dependence of the facts in particular cases must be the first goal of the Physicist; and for this purpose he requires that an exact measurement may be taken in an equally invariable manner anywhere in the world… Also, the history of electricity yields a well-known truth—that the physicist shirking measurement only plays, different from children only in the nature of his game and the construction of his toys.

— Franz Karl Achard

See also:
28 Apr - short biography, births, deaths and events on date of Achard's birth.
Franz Karl Achard - Beet Sugar in Europe - from Something About Sugar: History... (1917).