Archangel Quotes (2 quotes)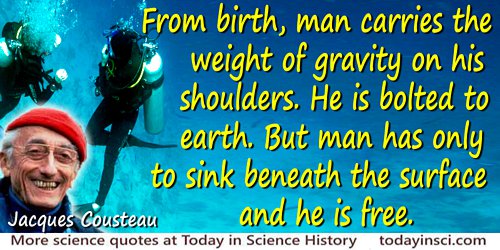 Buoyed by water, he can fly in any direction—up, down, sideways—by merely flipping his hand. Under water, man becomes an archangel.

Pathology, probably more than any other branch of science, suffers from heroes and hero-worship. Rudolf Virchow has been its archangel and William Welch its John the Baptist, while Paracelsus and Cohnheim have been relegated to the roles of Lucifer and Beelzebub. … Actually, there are no heroes in Pathology—all of the great thoughts permitting advance have been borrowed from other fields, and the renaissance of pathology stems not from pathology itself but from the philosophers Kant and Goethe.