Tiding Quotes (2 quotes)
Climb the mountains and get their good tidings. Nature's peace will flow into you as sunshine flows into trees. The winds will blow their own freshness into you, and the storms their energy, while cares will drop off like autumn leaves.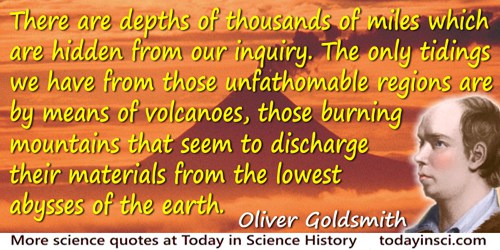 Volcano Sunset - Mount Shishaldin, Japan
(source)
[T]here are depths of thousands of miles which are hidden from our inquiry. The only tidings we have from those unfathomable regions are by means of volcanoes, those burning mountains that seem to discharge their materials from the lowest abysses of the earth.