(source)

Robert Whytt

(6 Sep 1714 - 15 Apr 1766)




Science Quotes by Robert Whytt
(4 quotes)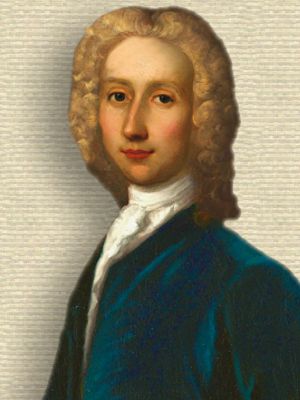 Robert Whytt (1738)
Oil painting by G.B. Bellucci. Credit: Wellcome Collection
(source)
Although we may be at a loss to explain the nature of that substance in the nerves, by whose intervention the mind seems enabled to act upon the muscles; and though we may be unacquainted with the intimate structure of those fibres upon which this substance operates, yet we have no room to doubt that voluntary motion is produced by the immediate energy of the mind; manifold experience convincing us, that though there be required certain conditions in the body in order to its performance, it is nevertheless owing to the will.

— Robert Whytt

Nature, as far as we can judge from the plan and scheme of things surrounding us, delights in simplicity and uniformity, and, by general laws applied to particular bodies, produces a vast variety of operations; nor is it at all improbable that an animal body is a system regulated much after the same manner.

— Robert Whytt

People make the mistake of talking about "natural laws". There are no natural laws. There are only temporary habits of nature.

— Robert Whytt

That many very remarkable change and involuntary motions are sudden produced in the body by various affections of the mind, is undeniably evinced from a number of facts. Thus fear often causes a sudden and uncommon flow of pale urine. Looking much at one troubled with sore eyes, has sometimes affected the spectator with the same disease.—Certain sounds cause a shivering over the whole body.—The noise of a bagpipe has raised in some persons an inclination to make urine.—The sudden appearance of any frightful object, will, in delicate people, cause an uncommon palpitation of the heart.—The sight of an epileptic person agitated with convulsions, has brought on an epilepsy; and yawning is so very catching, as frequently to be propagated through whole companies.

— Robert Whytt

See also:
6 Sep - short biography, births, deaths and events on date of Whytt's birth.