Science Quotes by Camille Paglia
(4 quotes)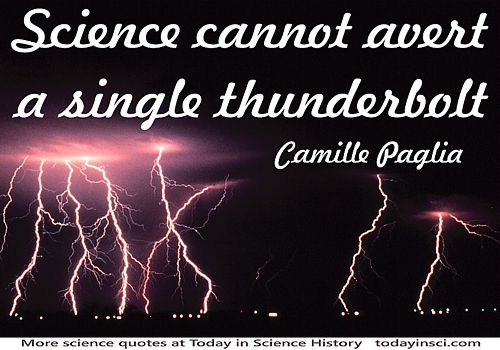 Modern bodybuilding is ritual, religion, sport, art, and science, awash in Western chemistry and mathematics. Defying nature, it surpasses it.

— Camille Paglia

Science cannot avert a single thunderbolt.

— Camille Paglia

Science is a method of logical analysis of nature's operations. It has lessened human anxiety about the cosmos by demonstrating the materiality of nature's forces, and their frequent predictability.

— Camille Paglia

Western science is a product of the Apollonian mind: its hope is that by naming and classification, by the cold light of intellect, archaic night can be pushed back and defeated.

— Camille Paglia