(source)

William P. Lear

(26 Jun 1902 - 14 May 1978)




Science Quotes by William P. Lear
(8 quotes)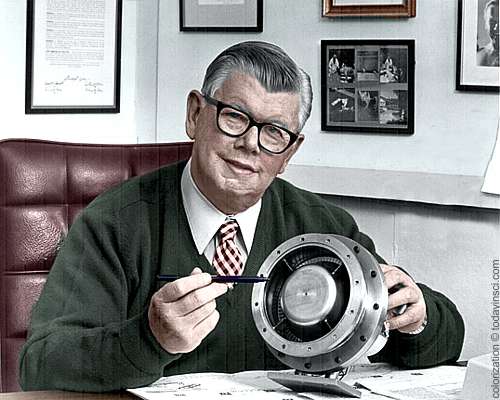 Always deal from strength, never from weakness.

— William P. Lear

Don't take a nibble, take a big bite.

— William P. Lear

Have fun: You only go through life once, but if you play it right once is enough.

— William P. Lear

I remember working out a blueprint for my future when I was twelve years old I resolved first to make enough money so I'd never be stopped from finishing anything; second, that to accumulate money in a hurry—and I was in a hurry—I'd have to invent something that people wanted. And third, that if I ever was going to stand on my own feet, I'd have to leave home.

— William P. Lear

Strive for design simplicity. You never have to fix anything you leave out.

— William P. Lear

Tape playback in automobiles is going to be the next big thing. I'm going to be in the position of a man with a boat full of life jackets following a ship he knows is going to sink. He won't have any trouble selling them.

— William P. Lear

They said I'd never build it, that if I built it, it wouldn't fly; that if it flew, I couldn't sell it. Well, I did, and it did, and I could.

— William P. Lear

Too soon is just right.

— William P. Lear

See also:
26 Jun - short biography, births, deaths and events on date of Lear's birth.
William P. Lear - biography on the founder of the Learjet company.