(source)

H. W. Bates

(8 Feb 1825 - 16 Feb 1892)




Science Quotes by H. W. Bates
(2 quotes)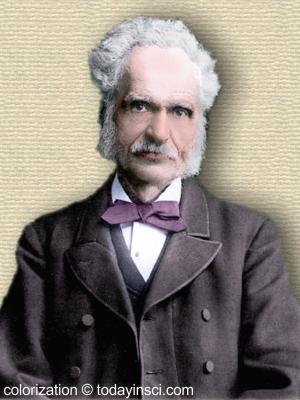 … on these expanded membranes [butterfly wings] Nature writes, as on a tablet, the story of the modifications of species, so truly do all changes of the organisation register themselves thereon. Moreover, the same colour-patterns of the wings generally show, with great regularity, the degrees of blood-relationship of the species. As the laws of nature must be the same for all beings, the conclusions furnished by this group of insects must be applicable to the whole world.

— H. W. Bates

...the study of butterflies—creatures selected as the types of airiness and frivolity—instead of being despised, will some day be valued as one of the most important branches of Biological science.

— H. W. Bates

---
Quotes by others about H. W. Bates (1)
Much of the geographical work of the past hundred years... has either explicitly or implicitly taken its inspiration from biology, and in particular Darwin. Many of the original Darwinians, such as Hooker, Wallace, Huxley, Bates, and Darwin himself, were actively concerned with geographical exploration, and it was largely facts of geographical distribution in a spatial setting which provided Darwin with the germ of his theory.

See also:
8 Feb - short biography, births, deaths and events on date of Bates's birth.
H. W. Bates - context of quote "On these expanded membranes Nature writes, as on a tablet" - Medium image (500 x 350 px)
H. W. Bates - context of quote "On these expanded membranes Nature writes, as on a tablet" - Large image (800 x 600 px)