Termed Quotes (2 quotes)
Ammonia is furnished from all animal substances by decomposition. The horns of cattle, especially those of deer, yield it in abundance, and it is from this circumstance that a solution of ammonia in water has been termed hartshorn.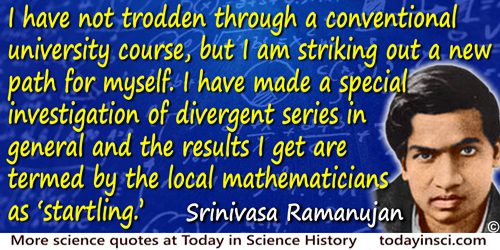 I have not trodden through a conventional university course, but I am striking out a new path for myself. I have made a special investigation of divergent series in general and the results I get are termed by the local mathematicians as "startling."