23.
Perpetual Motion
The rolling ring which did not roll. It consists of a stand, A, two idler pulleys, C, between which a hollow cylindrical ring, suspended in the manner shown, is expected to revolve in the direction indicated by the arrow. The only difficulty about it is that it will not work, though it looked plausible enough to the inventor.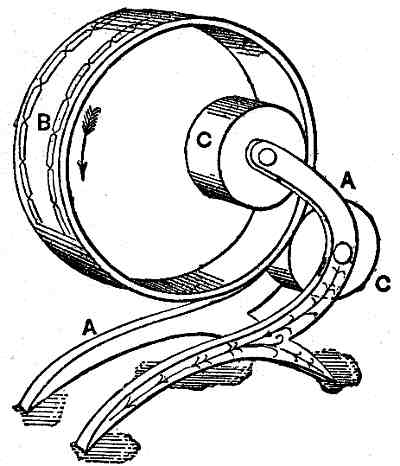 (Subsection 934, from p.374)
From: Gardner D. Hiscox, M.E., Mechanical Appliances and Novelties of Construction (1927), Norman W. Henley Publ. Co.
---


---