23.
Perpetual Motion
The swinging of the outside magnets of opposite polarity. Alternate the attraction and repulsion of the magnets on the wheel to generate power to swing the outside magnets in and out of their sphere of action. Patented 1799.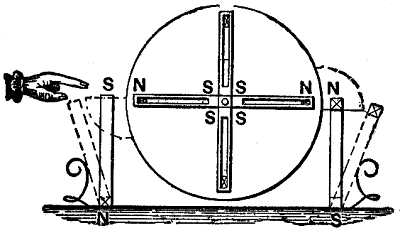 (Subsection 968, from p.389)
From: Gardner D. Hiscox, M.E., Mechanical Appliances and Novelties of Construction (1927), Norman W. Henley Publ. Co.
---


---