23.
Perpetual Motion
One of the types prevalent among amateur electricians, in which the electric current from a dynamo is to generate steam by resistance coils to drive the engine that runs the dynamo, the steam being first started by a furnace. F, engine; D, dynamo; B, resistance coil in boiler H; A, lamp or furnace.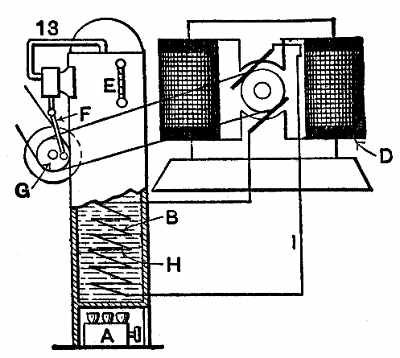 (Subsection 970, from p.389)
From: Gardner D. Hiscox, M.E., Mechanical Appliances and Novelties of Construction (1927), Norman W. Henley Publ. Co.
---


---