23.
Perpetual Motion
The weights on the ends of the pinioned arms are thrown out as the wheel revolves, giving a greater preponderance by their greater distance from the center of rotation. The pre-cursor of hundreds of motors on the same principle that do not mote.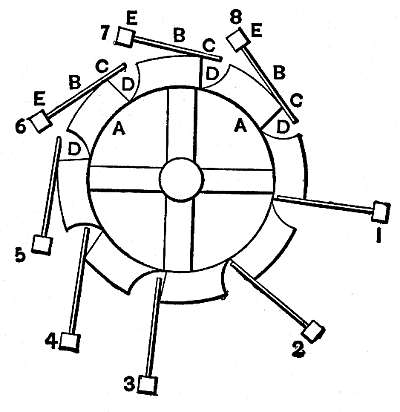 (Subsection 916, from p.366)

From: Gardner D. Hiscox, M.E., Mechanical Appliances and Novelties of Construction (1927), Norman W. Henley Publ. Co.
---


---