(source)

Camilo José Cela

(11 May 1916 - 17 Jan 2002)



Science Quotes by Camilo José Cela
(3 quotes)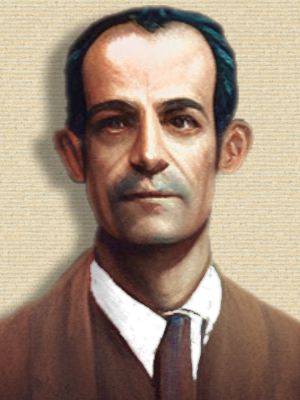 Artistic impression of Cela in his 40s
originated by A.I. software

I think each individual is never a plane but a polyhedron. Naturally, whenever a ray of light falls on a face, a vertex, an edge of this polyhedron; the arc that it reflects is undoubtedly variable, very complex and single or multicoloured. I don't believe in plane men, I think we're all multiple. We don't have a double life, we have a multiple life. However, it is no less true that we're thought to have a common denominator. I think I am or I aspire to be an honest man that tries not to bother too many people in this valley of tears.

— Camilo José Cela

Things are always best seen when they are a trifle mixed up, a trifle disordered; the chilly administrative neatness of museums and filing cases, of statistics and cemeteries, is an inhuman and antinatural kind of order; it is, in a word, disorder. True order belongs to Nature, which never yet has produced two identical trees or mountains or horses.

— Camilo José Cela

When debts are not paid because they cannot be paid, the best thing to do is not to talk about them, and shuffle the cards again.

— Camilo José Cela