(source)

Thomas Corwin Mendenhall

(4 Oct 1841 - 23 Mar 1924)




Science Quotes by Thomas Corwin Mendenhall
(4 quotes)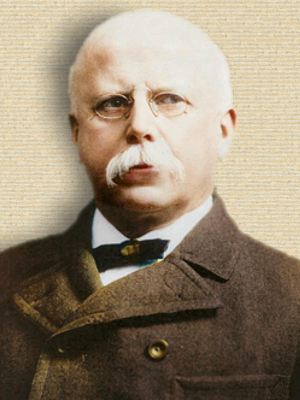 Credit palette.fm for colorization assistance.
(source)
Engineering is the art of construction; but to limit it to this would be to restrict its meaning much within the range of the ordinary use of the word. In a broader sense, engineering includes all operations whose object is the utilization of the forces of nature in the interests of man.

— Thomas Corwin Mendenhall

Engineering…is both an art and a science, and as a science it consists for the most part of mathematics applied to physics and mechanics. It is of necessity, therefore, a measuring science, and a congress of engineers ought, in the nature of things, to be interested in anything relating to progress in metrology.

— Thomas Corwin Mendenhall

More than ever before in the history of science and invention, it is safe now to say what is possible and what is impossible. No one would claim for a moment that during the next five hundred years the accumulated stock of knowledge of geography will increase as it has during the last five hundred In the same way it may safely be affirmed that in electricity the past hundred years is not likely to be duplicated in the next, at least as to great, original, and far-reaching discoveries, or novel and almost revolutionary applications.

— Thomas Corwin Mendenhall

With a single exception, it may be affirmed that units of volume now [1893] in use were originally in no way related to units of length, most of them being of accidental and now unknown origin. That a legal bushel in the United States must contain 2150.42 cubic inches is convincing evidence that the foot or the yard has no place in its ancestry.

— Thomas Corwin Mendenhall

See also:
4 Oct - short biography, births, deaths and events on date of Mendenhall's birth.