Symbiosis Quotes (4 quotes)
A multidisciplinary study group ... estimated that it would be 1980 before developments in artificial intelligence make it possible for machines alone to do much thinking or problem solving of military significance. That would leave, say, five years to develop man-computer symbiosis and 15 years to use it. The 15 may be 10 or 500, but those years should be intellectually the most creative and exciting in the history of mankind.

All Nature is linked together by invisible bonds and every organic creature, however low, however feeble, however dependent, is necessary to the well-being of some other among the myriad forms of life.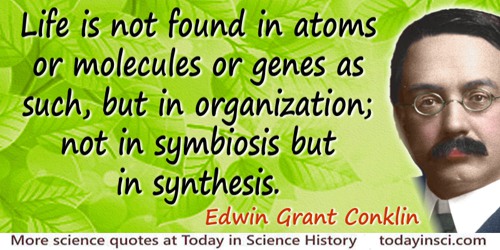 Life is not found in atoms or molecules or genes as such, but in organization; not in symbiosis but in synthesis.

The notion that the "balance of nature" is delicately poised and easily upset is nonsense. Nature is extraordinarily tough and resilient, interlaced with checks and balances, with an astonishing capacity for recovering from disturbances in equilibrium. The formula for survival is not power; it is symbiosis.