Unreason Quotes (3 quotes)
It is sages and grey-haired philosophers who ought to sit up all night reading Alice in Wonderland in order to study that darkest problem of metaphysics, the borderland between reason and unreason, and the nature of the most erratic of spiritual forces, humour, which eternally dances between the two. That we do find a pleasure in certain long and elaborate stories, in certain complicated and curious forms of diction, which have no intelligible meaning whatever, is not a subject for children to play with; it is a subject for psychologists to go mad over.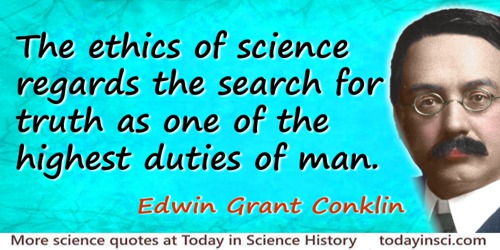 The ethics of science regards the search for truth as one of the highest duties of man; it regards noble human character as the finest product of evolution; it considers the service of all mankind as the universal good; it teaches that human nature and humane nurture may be improved, that reason may replace unreason, cooperation supplement competition, and the progress of the human race through future ages be promoted by intelligence and goodwill.

The history of science should not be an instrument to defend any kind of social or philosophic theory; it should be used only for its own purpose, to illustrate impartially the working of reason against unreason, the gradual unfolding of truth, in all its forms, whether pleasant or unpleasant, useful of useless, welcome or unwelcome.