(source)

Benjamin Rush

(4 Jan 1746 - 19 Apr 1813)




Science Quotes by Benjamin Rush
(4 quotes)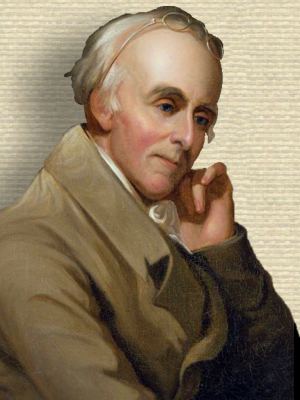 Portrait of Benjamin Rush by Charles Willson Peale, after Thomas Sully, 1818. Head and shoulders, facing mid-right, hand on chin
(source)
Dissections daily convince us of our ignorance of disease, and cause us to blush at our prescriptions. What mischief have we done under the belief of false facts and false theories! We have assisted in multiplying diseases; we have done more; we have increased their mortality. ... I am pursuing Truth, and am indifferent whither I am led, if she is my only leader.

— Benjamin Rush

In destroying the predisposition to anger, science of all kind is useful; but the mathematics possess this property in the most eminent degree.

— Benjamin Rush

The art of healing is like an unroofed temple, uncovered at the top and cracked at the foundation.

— Benjamin Rush

Were I disposed to consider the comparative merit of each of them [facts or theories in medical practice], I should derive most of the evils of medicine from supposed facts, and ascribe all the remedies which have been uniformly and extensively useful, to such theories as are true. Facts are combined and rendered useful only by means of theories, and the more disposed men are to reason, the more minute and extensive they become in their observations.

— Benjamin Rush

See also:
4 Jan - short biography, births, deaths and events on date of Rush's birth.