(source)

Wilbur Olin Atwater

(3 May 1844 - 22 Sep 1907)




Science Quotes by Wilbur Olin Atwater
(2 quotes)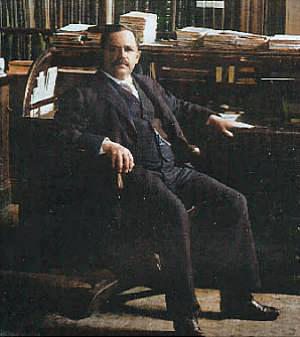 Food may be defined as material which, when taken into the body, serves to either form tissue or yield energy, or both. This definition includes all the ordinary food materials, since they both build tissue and yield energy. It includes sugar and starch, because they yield energy and form fatty tissue. It includes alcohol, because the latter is burned to yield energy, though it does not build tissue. It excludes creatin, creatininin, and other so-called nitrogeneous extractives of meat, and likewise thein or caffein of tea and coffee, because they neither build tissue nor yield energy, although they may, at times, be useful aids to nutrition.

— Wilbur Olin Atwater

It is a fair question whether the results of these things have induced among us in a large class of well-to-do people, with little muscular activity, a habit of excessive eating [particularly fats and sweets] and may be responsible for great damage to health, to say nothing of the purse.

— Wilbur Olin Atwater

See also:
3 May - short biography, births, deaths and events on date of Atwater's birth.
Wilbur Olin Atwater - Obituary from American Chemical Journal (1907)