Unfashionable Quotes (2 quotes)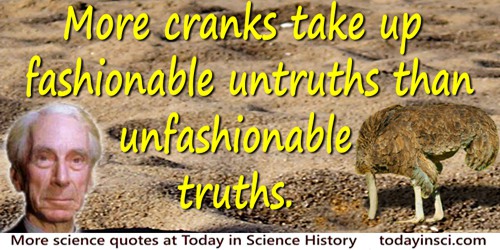 A good theoretical physicist today might find it useful to have a wide range of physical viewpoints and mathematical expressions of the same theory (for example, of quantum electrodynamics) available to him. This may be asking too much of one man. Then new students should as a class have this. If every individual student follows the same current fashion in expressing and thinking about electrodynamics or field theory, then the variety of hypotheses being generated to understand strong interactions, say, is limited. Perhaps rightly so, for possibly the chance is high that the truth lies in the fashionable direction. But, on the off-chance that it is in another direction—a direction obvious from an unfashionable view of field theory—who will find it?

After physiology has taken Humpty Dumpty apart, it is difficult perhaps even unfashionable to put him back together again.