(source)

W. Wallace Campbell

(11 Apr 1862 - 14 Jun 1938)




Science Quotes by W. Wallace Campbell
(3 quotes)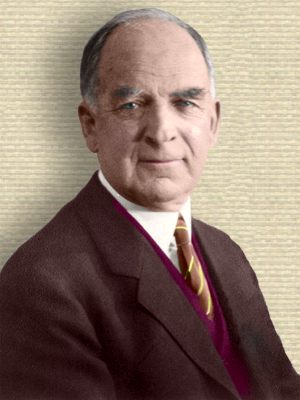 It is of priceless value to the human race to know that the sun will supply the needs of the earth, as to light and heat, for millions of years; that the stars are not lanterns hung out at night, but are suns like our own; and that numbers of them probably have planets revolving around them, perhaps in many cases with inhabitants adapted to the conditions existing there. In a sentence, the main purpose of the science is to learn the truth about the stellar universe; to increase human knowledge concerning our surroundings, and to widen the limits of intellectual life.

— W. Wallace Campbell

That the main results of the astronomer's work are not so immediately practical does not detract from their value. They are, I venture to think, the more to be prized on that account. Astronomy has profoundly influenced the thought of the race. In fact, it has been the keystone in the arch of the sciences under which we have marched out from the darkness of the fifteenth and preceding centuries to the comparative light of to-day.

— W. Wallace Campbell

Who can estimate the value to civilization of the Copernican system of the sun and planets? A round earth, an earth not the centre of the universe, an earth obeying law, an earth developed by processes of evolution covering tens of millions of years, is incomparably grander than the earth which ante-Copernican imagination pictured.

— W. Wallace Campbell

See also:
11 Apr - short biography, births, deaths and events on date of Campbell's birth.