(source)

George Richards Minot

(2 Dec 1885 - 25 Feb 1950)




Science Quotes by George Richards Minot
(7 quotes)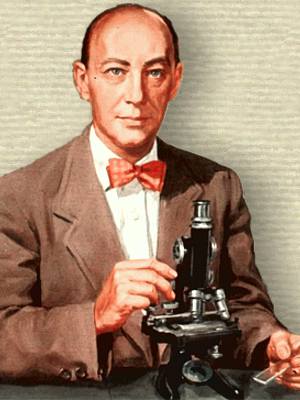 George Minot by Frank Netter (c.1950)
(source)
An objective measure of the effects upon blood production was the chief basis of our conclusions that by feeding liver, significant improvement had been obtained.

— George Richards Minot

As each bit of information is added to the sum of human knowledge it is evident that it is the little things that count; that give all the fertility and character; that give all the hope and happiness to human affairs. The concept of bigness is apt to be a delusion, and standardizing processes must not supplant creative impulses.

— George Richards Minot

For centuries the concept that food bore a relationship to anemia had been vaguely expressed in the literature. It had been shown that liver and kidneys, rich in complete proteins, promoted the growth of animals, and that substances in liver could enhance cell division. It was likewise recognized that liver-feeding could benefit patients with sprue…and pellagra. These were among the reasons that led to the choice of liver as a substance likely to enhance blood formation.

— George Richards Minot

In clinical investigation the sick individual is at the centre of the picture. The physician must have a deep interest in his patient's economic and social structure as well as in his physical and psychic state. If attention is not paid to the diagnosis of the person the clinical investigator is apt to fail in studies of the patient's disease. Without a consideration of the patient as a human being it would have been difficult to have fed patients daily large amounts of liver.

— George Richards Minot

Medicine disregards international boundaries. The physician studies for the benefit of mankind.

— George Richards Minot

Study of the patients' diets was begun in 1915 in an attempt to determine if some sort of dietary deficiency could be found. The similarity of certain symptoms and signs of pernicious anemia to those in pellagra, sprue, and beriberi was appreciated.

— George Richards Minot

The idea that something in food might be of advantage to patients with pernicious anemia was in my mind in 1912, when I was a house officer at the Massachusetts General Hospital…. Ever since my student days, when I had the opportunity, in my father's wards at the Massachusetts General Hospital, … I have taken a deep interest in this disease. … Prolonged observation permitted me to become acquainted with the multiple variations and many aspects of the disease, and to realize that from a few cases it was difficult to determine the effect of therapeutic procedures.

— George Richards Minot

See also:
2 Dec - short biography, births, deaths and events on date of Minot's birth.
The Inquisitive Physician: The Life and Times of George Richards Minot, by Francis M. Rackemann. - book suggestion.