Henri Louis Bergson

(18 Oct 1859 - 4 Jan 1941)



Science Quotes by Henri Louis Bergson
(5 quotes)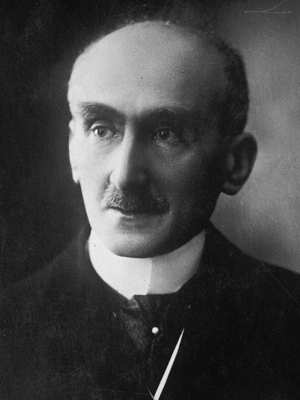 Calculation touches, at most, certain phenomena of organic destruction. Organic creation, on the contrary, the evolutionary phenomena which properly constitute life, we cannot in any way subject to a mathematical treatment.

— Henri Louis Bergson

It is of man's essence to create materially and morally, to fabricate things and to fabricate himself. Homo faber is the definition I propose … Homo faber, Homo sapiens, I pay my respects to both, for they tend to merge.

— Henri Louis Bergson

It is with our entire past ... that we desire, will and act ... from this survival of the past it follows that consciousness cannot go through the same state twice. The circumstances may still be the same, but they will act no longer on the same person ... that is why our duration is irreversible.

— Henri Louis Bergson

Mankind lies groaning, half-crushed beneath the weight of its own progress. Men do not sufficiently realize that their future is in their own hands. Theirs is the task of determining first of all whether they want to go on living or not. Theirs the responsibility, then, for deciding if they want merely to live, or intend to make just the extra effort required for fulfilling, even on their refractory planet, the essential function of the universe, which is a machine for the making of gods.

— Henri Louis Bergson

What is found in the effect was already in the cause.

— Henri Louis Bergson