Alphonse Laveran

(18 Jun 1845 - 18 May 1922)




Science Quotes by Alphonse Laveran
(5 quotes)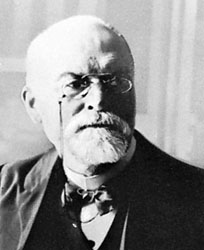 (BBC Hulton Picture Library)
I must … explain how I was led to concern myself with the pathogenic protozoa. … I was sent to Algeria and put in charge of a department of the hospital at Bone. A large number of my patients had malarial fevers and I was naturally led to study these fevers of which I had only seen rare and benign forms in France.

— Alphonse Laveran

In 1892 one of us was able within the compass of a short article in a medical journal to give a résumé of our knowledge of the Trypanosomes. To-day it requires a whole volume to relate all that is known about these hæmatozoa and the diseases to which they give rise.

— Alphonse Laveran

In the tropical and subtropical regions, endemic malaria takes first place almost everywhere among the causes of morbidity and mortality and it constitutes the principal obstacle to the acclimatization of Europeans in these regions.

— Alphonse Laveran

Malaria which is almost unknown in the north of Europe is however of great importance in the south of the Continent particularly in Greece and Italy; these fevers in many of the localities become the dominant disease and the forms become more grave.

— Alphonse Laveran

Science, especially natural and medical science, is always undergoing evolution, and one can never hope to have said the last word upon any branch of it.

— Alphonse Laveran