Primrose Quotes (2 quotes)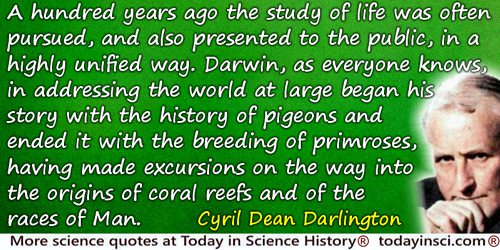 A hundred years ago the study of life was often pursued, and also presented to the public, in a highly unified way. Darwin, as everyone knows, in addressing the world at large began his story with the history of pigeons and ended it with the breeding of primroses, having made excursions on the way into the origins of coral reefs and of the races of Man.

How lavish nature has adorn'd the year
How the pale primrose and blue violet spring,
And birds essay their throats disus'd to sing.