Stagnate Quotes (3 quotes)
Many people are shrinking from the future and from participation in the movement toward a new, expanded reality. And, like homesick travelers abroad, they are focusing their anxieties on home. The reasons are not far to seek. We are at a turning point in human history. … We could turn our attention to the problems that going to the moon certainly will not solve … But I think this would be fatal to our future. … A society that no longer moves forward does not merely stagnate; it begins to die.

Nothing tends so much to the corruption of science as to suffer it to stagnate; these waters must be troubled before they can exert their virtues.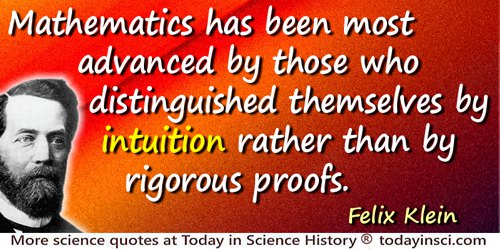 Undoubtedly, the capstone of every mathematical theory is a convincing proof of all of its assertions. Undoubtedly, mathematics inculpates itself when it foregoes convincing proofs. But the mystery of brilliant productivity will always be the posing of new questions, the anticipation of new theorems that make accessible valuable results and connections. Without the creation of new viewpoints, without the statement of new aims, mathematics would soon exhaust itself in the rigor of its logical proofs and begin to stagnate as its substance vanishes. Thus, in a sense, mathematics has been most advanced by those who distinguished themselves by intuition rather than by rigorous proofs.