(source)

Daniel Bernoulli

(8 Feb 1700 - 17 Mar 1782)




Science Quotes by Daniel Bernoulli
(3 quotes)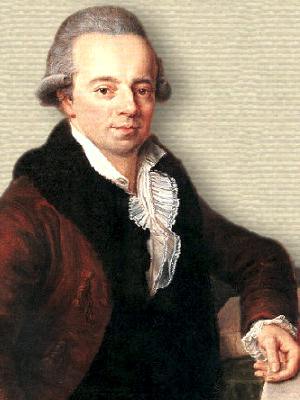 Portrait of Daniel Bernoulli by Johann Niklaus Grooth
(source)
It would be better for the true physics if there were no mathematicians on earth.

— Daniel Bernoulli

The determination of the value of an item must not be based on its price, but rather on the utility it yields. The price of the item is dependent only on the thing itself and is equal for everyone; the utility, however, is dependent on the particular circumstances of the person making the estimate. Thus there is no doubt that a gain of one thousand ducats is more significant to a pauper than to a rich man though both gain the same amount.

— Daniel Bernoulli

There is no philosophy which is not founded upon knowledge of the phenomena, but it is absolutely necessary to be a mathematician to get any profit from this knowledge.

— Daniel Bernoulli

---
Quotes by others about Daniel Bernoulli (2)
So many of the properties of matter, especially when in the gaseous form, can be deduced from the hypothesis that their minute parts are in rapid motion, the velocity increasing with the temperature, that the precise nature of this motion becomes a subject of rational curiosity. Daniel Bernoulli, Herapath, Joule, Kronig, Clausius, &c., have shewn that the relations between pressure, temperature and density in a perfect gas can be explained by supposing the particles move with uniform velocity in straight lines, striking against the sides of the containing vessel and thus producing pressure. (1860)

Daniel Bernoulli used to tell two little adventures, which he said had given him more pleasure than all the other honours he had received. Travelling with a learned stranger, who, being pleased with his conversation, asked his name; "I am Daniel Bernoulli," answered he with great modesty; "and I," said the stranger (who thought he meant to laugh at him) "am Isaac Newton." Another time, having to dine with the celebrated Koenig, the mathematician, who boasted, with some degree of self-complacency, of a difficult problem he had solved with much trouble, Bernoulli went on doing the honours of his table, and when they went to drink coffee he presented Koenig with a solution of the problem more elegant than his own.

See also:
8 Feb - short biography, births, deaths and events on date of Bernoulli's birth.