(source)

Sir Michael Foster

(8 Mar 1836 - 28 Jan 1907)




Science Quotes by Sir Michael Foster
(2 quotes)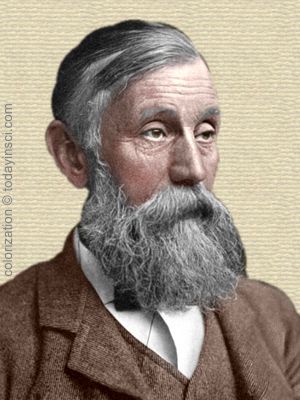 Dissection … teaches us that the body of man is made up of certain kinds of material, so differing from each other in optical and other physical characters and so built up together as to give the body certain structural features. Chemical examination further teaches us that these kinds of material are composed of various chemical substances, a large number of which have this characteristic that they possess a considerable amount of potential energy capable of being set free, rendered actual, by oxidation or some other chemical change. Thus the body as a whole may, from a chemical point of view, be considered as a mass of various chemical substances, representing altogether a considerable capital of potential energy.

— Sir Michael Foster

The determining cause of most wars in the past has been, and probably will be of all wars in the future, the uncertainty of the result; war is acknowledged to be a challenge to the Unknown, it is often spoken of as an appeal to the God of Battles. The province of science is to foretell; this is true of every department of science. And the time must come—how soon we do not know—when the real science of war, something quite different from the application of science to the means of war, will make it possible to foresee with certainty the issue of a projected war. That will mark the end of battles; for however strong the spirit of contention, no nation will spend its money in a fight in which it knows it must lose.

— Sir Michael Foster

See also:
8 Mar - short biography, births, deaths and events on date of Foster's birth.