(source)

George Fownes

(14 May 1815 - 31 Jan 1849)




Science Quotes by George Fownes
(5 quotes)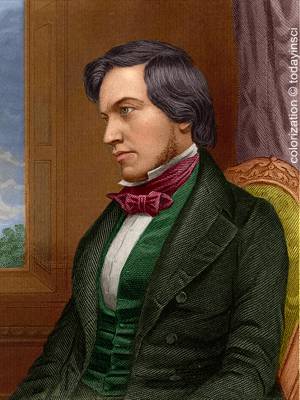 From very ancient times, the question of the constitution of matter with respect to divisibility has been debated, some adopting the opinion that this divisibility is infinite …. We have absolutely no means at our disposal for deciding such a question, which remains at the present day in the same state as when it first engaged the attention of the Greek philosophers, or perhaps that of the sages of Egypt and Hindostan long before them.

— George Fownes

The French kilogramme = 15,433.6 grains, or 2.679 lbs. Troy or 2.205 lbs. avoirdupoids.

— George Fownes

The term element is applied in chemistry to those forms of matter which have hitherto resisted all attempts to decompose them. Nothing is ever meant to be affirmed concerning their real nature; they are simply elements to us at the present time; hereafter, by new methods of research, or by new combinations of those already possessed by science, many of the substances which now figure as elements may possibly be shown to be compounds; this has already happened, and may again take place.

— George Fownes

There are few substances to which it [iron] yields in interest, when it is considered how very intimately the knowledge and properties and uses is connected with human civilization.

— George Fownes

Whatever plan of classification, founded on the natural relations of the elements, be adopted, in the practical study of chemistry, it will always be found most advantageous to commence with the consideration of the great constituents of the ocean and the atmosphere.

— George Fownes