(source)

Nicole Oresme

(c. 1320 - 11 Jul 1382)




Science Quotes by Nicole Oresme
(6 quotes)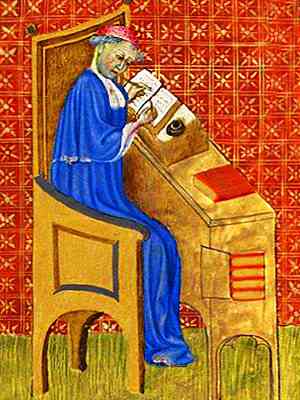 Nicole Oresme as illustrated in
Oresmes Traitι de l'Espere
(source)
But having considered everything which has been said, one could by this believe that the earth and not the heavens is so moved, and there is no evidence to the contrary. Nevertheless, this seems prima facie as much, or more, against natural reason as are all or several articles of our faith. Thus, that which I have said by way of diversion (esbatement) in this manner can be valuable to refute and check those who would impugn our faith by argument.

— Nicole Oresme

But if the heavens are moved by a daily movement, it is necessary to assume in the principal bodies of the universe and in the heavens two ways of movement which are contrary to each other: one from east to west and the other from west to east, as has often been said. And with this, it is proper to assume an excessively great speed, for anyone who reckons and considers well the height of distance of the heavens and the magnitude of these and of their circuit, if such a circuit were made in a day, could not imagine or conceive how marvelously and excessively swift would be the movement of the heavens, and how unbelievable and unthinkable.

— Nicole Oresme

It is probable that two proposed unknown rations are incommensurable because if many unknown rations are proposed it is most probable that any [one] would be incommensurable to any [other].

— Nicole Oresme

No sector of a circle is so small that two such [bodies bodies moving with uniform but incommensurable velocities] could not conjunct in it at some future time, and could not have conjuncted in it sometime [in the past].

— Nicole Oresme

One could not by any experience whatsoever demonstrate that the heavens, and not the earth, are moved with a diurnal motion.

— Nicole Oresme

The perfection of the heavenly spheres does not depend upon the order of their relative position as to whether one is higher than another.

— Nicole Oresme

See also:
11 Jul - short biography, births, deaths and events on date of Oresme's death.
Nicole Oresme - 'A Forerunner of Copernicus' from Scientific American (1910).