Samuel Pierpont Langley

(22 Aug 1834 - 27 Feb 1906)




Science Quotes by Samuel Pierpont Langley
(1 quote)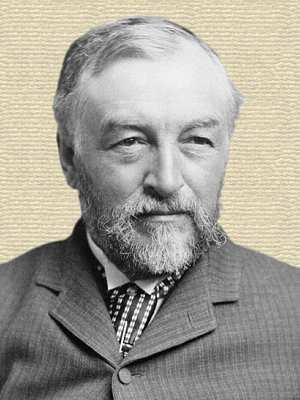 If the observation of the amount of heat the sun sends the earth is among the most important and difficult in astronomical physics, it may also be termed the fundamental problem of meteorology, nearly all whose phenomena would become predictable, if we knew both the original quantity and kind of this heat.

— Samuel Pierpont Langley

---
Quotes by others about Samuel Pierpont Langley (2)
After Gibbs, one the most distinguished [American scientists] was Langley, of the Smithsonian. … He had the physicist's heinous fault of professing to know nothing between flashes of intense perception. … Rigidly denying himself the amusement of philosophy, which consists chiefly in suggesting unintelligible answers to insoluble problems, and liked to wander past them in a courteous temper, even bowing to them distantly as though recognizing their existence, while doubting their respectability.

Samuel Pierpoint Langley, at that time regarded as one of the most distinguished scientists in the United States … evidently believed that a full sized airplane could be built and flown largely from theory alone. This resulted in two successive disastrous plunges into the Potomac River, the second of which almost drowned his pilot. This experience contrasts with that of two bicycle mechanics Orville and Wilbur Wright who designed, built and flew the first successful airplane. But they did this after hundreds of experiments extending over a number of years.