(source)

Elizabeth Blackwell

(3 Feb 1821 - 31 May 1910)




Science Quotes by Elizabeth Blackwell
(7 quotes)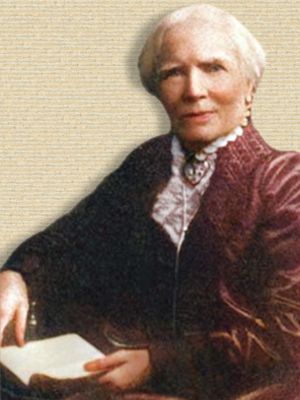 Elizabeth Blackwell, late in life.
(source)
I felt more determined than ever to become a physician, and thus place a strong barrier between me and all ordinary marriage. I must have something to engross my thoughts, some object in life which will fill this vacuum, and prevent this sad wearing away of the heart.

— Elizabeth Blackwell

If the present arrangements of society will not admit of woman's free development, then society must be remodelled, and adapted to the great wants of humanity.

— Elizabeth Blackwell

It is not easy to be a pioneer—but oh, it is fascinating! I would not trade one moment, even the worst moment, for all the riches in the world.

— Elizabeth Blackwell

My whole life is devoted unreservedly to the service of my sex. The study and practice of medicine is in my thought but one means to a great end, for which my very soul yearns with intensest passionate emotion, of which I have dreamed day and night, from my earliest childhood, for which I would offer up my life with triumphant thanksgiving, if martyrdom could secure that glorious end:— the true ennoblement of woman, the full harmonious development of her unknown nature, and the consequent redemption of the whole human race.

— Elizabeth Blackwell

Our school education ignores, in a thousand ways, the rules of healthy development; and the results … are gained very generally at the cost of physical and mental health.

— Elizabeth Blackwell

The idea of winning a doctor's degree gradually assumed the aspect of a great moral struggle, and the moral fight possessed immense attraction for me.

— Elizabeth Blackwell

To her [Florence Nightingale] chiefly I owed the awakening to the fact that sanitation is the supreme goal of medicine its foundation and its crown.

— Elizabeth Blackwell

---
Quotes by others about Elizabeth Blackwell (1)
I shall esteem it a very great honor to have a degree from the institution that gave Elizabeth Blackwell her opportunity to study medicine.