Robert Green Ingersoll

(11 Aug 1833 - 21 Jul 1899)



Science Quotes by Robert Green Ingersoll
(12 quotes)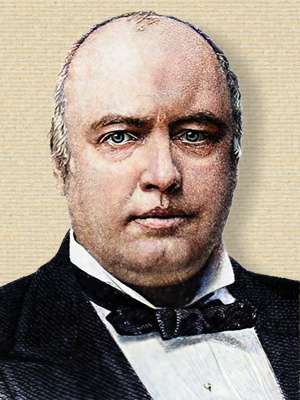 A few years ago, Science endeavored to show that it was not inconsistent with the bible. The tables have been turned, and now, Religion is endeavoring to prove that the bible is not inconsistent with Science.

— Robert Green Ingersoll

Colleges are places where pebbles are polished and diamonds are dimmed.

— Robert Green Ingersoll

Every science has been an outcast.

— Robert Green Ingersoll

Give me the storm and tempest of thought and action, rather than the dead calm of ignorance and faith. Banish me from Eden when you will, but first let me eat of the fruit of the Tree of Knowledge.

— Robert Green Ingersoll

Infidels are intellectual discoverers. They sail the unknown seas and find new isles and continents in the infinite realms of thought. An Infidel is one who has found a new fact, who has an idea of his own, and who in the mental sky has seen another star. He is an intellectual capitalist, and for that reason excites the envy and hatred of the theological pauper.

— Robert Green Ingersoll

Instead of dismissing professors for finding something out, let us rather discharge those who do not. Let each teacher understand that investigation is not dangerous for him; that his bread is safe, no matter how much truth he may discover, and that his salary will not be reduced, simply because he finds that the ancient Jews did not know the entire history of the world.

— Robert Green Ingersoll

Our country will never be filled with great institutions of learning until there is an absolute divorce between Church and School.

— Robert Green Ingersoll

Our ignorance is God; what we know is science. When we abandon the doctrine that some infinite being created matter and force, and enacted a code of laws for their government ... the real priest will then be, not the mouth-piece of some pretended deity, but the interpreter of nature.

— Robert Green Ingersoll

Reason, Observation, and Experience—the Holy Trinity of Science.

— Robert Green Ingersoll

We have passed midnight in the great struggle between Fact and Faith, between Science and Superstition.

— Robert Green Ingersoll

We know that there are many animals on this continent not found in the Old World. These must have been carried from here to the ark, and then brought back afterwards. Were the peccary, armadillo, ant-eater, sloth, agouti, vampire-bat, marmoset, howling and prehensile-tailed monkey, the raccoon and muskrat carried by the angels from America to Asia? How did they get there? Did the polar bear leave his field of ice and journey toward the tropics? How did he know where the ark was? Did the kangaroo swim or jump from Australia to Asia? Did the giraffe, hippopotamus, antelope and orang-outang journey from Africa in search of the ark? Can absurdities go farther than this?

— Robert Green Ingersoll

We must remember that in nature there are neither rewards nor punishments—there are consequences.

— Robert Green Ingersoll