(source)

Amelia Blanford Edwards

(7 Jun 1831 - 15 Apr 1892)




Science Quotes by Amelia Blanford Edwards
(11 quotes)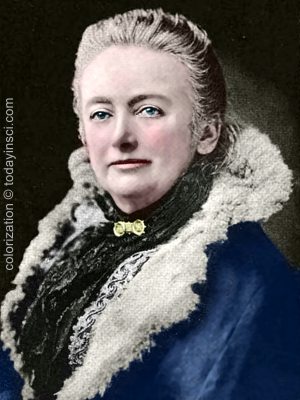 Between prosperity and adversity there can be little real fellowship.

— Amelia Blanford Edwards

Every reformation ruins somebody.

— Amelia Blanford Edwards

I am told that the wall paintings which we had the happiness of admiring in all their beauty and freshness [in the chapel she discovered at Abu Simbel] are already much injured. Such is the fate of every Egyptian monument, great or small. The tourist carves it over with names and dates, and in some instances with caricatures. The student of Egyptology, by taking wet paper "squeezes" sponges away every vestige of the original colour. The "Collector" buys and carries off everything of value that he can, and the Arab steals it for him. The work of destruction, meanwhile goes on apace. The Museums of Berlin, of Turin, of Florence are rich in spoils which tell their lamentable tale. When science leads the way, is it wonderful that ignorance should follow?

— Amelia Blanford Edwards

It has been aptly said that all Egypt is but the façade of an immense sepulchre.

— Amelia Blanford Edwards

It is so easy to believe in pleasant impossibilities.

— Amelia Blanford Edwards

It may be said of some very old places, as of some very old books, that they are destined to be forever new. The nearer we approach them, the more remote they seem: the more we study them, the more we have yet to learn. Time augments rather than diminishes their everlasting novelty; and to our descendants of a thousand years hence it may safely be predicted that they will be even more fascinating than to ourselves. This is true of many ancient lands, but of no place is it so true as of Egypt.

— Amelia Blanford Edwards

Literature is, in fact, the fruit of leisure.

— Amelia Blanford Edwards

Love is of all stimulants the most powerful. It sharpens the wits like danger, and the memory like hatred; it spurs the will like ambition; it exalts the imagination like hashish; it intoxicates like wine.

— Amelia Blanford Edwards

Of all the trees that have ever been cultivated by man, the genealogical tree is the driest. It is one, we may be sure, that had no place in the garden of Eden. Its root is in the grave; its produce mere Dead Sea fruit—apples of dust and ashes.

— Amelia Blanford Edwards

The camel has his virtues—so much at least must be admitted; but they do not lie upon the surface. … Irreproachable as a beast of burden, he is open to many objections as a steed.

— Amelia Blanford Edwards

Were I asked to define it, I should reply that archæology is that science which enables us to register and classify our knowledge of the sum of man's achievement in those arts and handicrafts whereby he has, in time past, signalized his passage from barbarism to civilization.

— Amelia Blanford Edwards

See also:
7 Jun - short biography, births, deaths and events on date of Edwards's birth.
Excerpt about Camel-Riding from A Thousand Miles Up the Nile by Amelia B. Edwards.
Amelia Edwards: Traveller, Novelist & Egyptologist, by Joan Rees. - book suggestion.