(source)

Paul Henri Thiry, Baron d' Holbach

(baptised 8 Dec 1723 - 21 Jan 1789)




Science Quotes by Paul Henri Thiry, Baron d' Holbach
(4 quotes)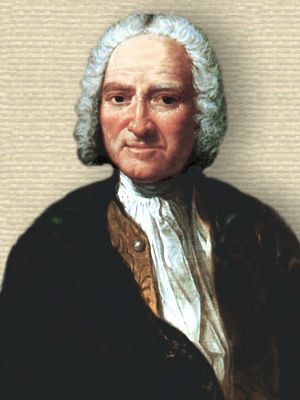 Paul Heinrich Dietrich Baron d'Holbach
by artist Alexander Roslin (1718–1793)
(source)
If ignorance of nature gave birth to the Gods, knowledge of nature is destined to destroy them.

— Paul Henri Thiry, Baron d' Holbach

Men always fool themselves when they give up experience for systems born of the imagination. Man is the work of nature, he exists in nature, he is subject to its laws, he can not break free, he can not leave even in thought; it is in vain that his spirit wants to soar beyond the bounds of the visible world, he is always forced to return.

— Paul Henri Thiry, Baron d' Holbach

The universe, that vast assemblage of every thing that exists, presents only matter and motion: the whole offers to our contemplation, nothing but an immense, an uninterrupted succession of causes and effects.

— Paul Henri Thiry, Baron d' Holbach

With respect to those who may ask why Nature does not produce new beings? We may enquire of them in turn, upon what foundation they suppose this fact? What it is that authorizes them to believe this sterility in Nature? Know they if, in the various combinations which she is every instant forming, Nature be not occupied in producing new beings, without the cognizance of these observers? Who has informed them that this Nature is not actually assembling, in her immense elaboratory, the elements suitable to bring to light, generations entirely new, that will have nothing in common with those of the species at present existing? What absurdity then, or what want of just inference would there be, to imagine that the man, the horse, the fish, the bird will be no more? Are these animals so indispensably requisite to Nature, that without them she cannot continue her eternal course? Does not all change around us? Do we not ourselves change? ... Nature contains no one constant form.

— Paul Henri Thiry, Baron d' Holbach

See also:
8 Dec - short biography, births, deaths and events on date of Holbach's baptism.